About Jobweb Africa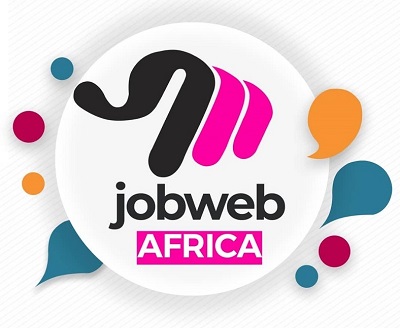 Jobweb Ghana is a subsidiary of Jobweb Africa, a Ghanaian registered company with existence in nine (9) African Countries: Ghana, Kenya, Nigeria, Ethiopia, Tanzania, Uganda, Egypt, Rwanda and Zambia. We pride ourselves as the ONLY Ghanaian jobs website with  a competitive advantage in Africa.
The main aim of the portal is to create awareness especially among tertiary students and graduates about  scholarship, job and internship opportunities offered by employers and Universities across Africa and how to apply for one. Students and Graduates are further exposed to writing professional Curriculum Vitae and Application Letter. This drive has led to  the creation of Jobweb Campus Clubs to educate students.
The most dominant jobs website in Ghana now is Jobweb Ghana. A check with Alexa and Google has ranked the website No. 1 for Jobs in Ghana. Jobweb Ghana in 2019 won the African Business Excellence Awards organized by the Mea Markets as the 'Best job search website in Ghana'. We have also developed strategic partnership with top companies for vacancy placement on the platform.
Mr. Delali Kwasi Dake, the Founder of Jobweb Africa and a Lecturer is much concerned about some fraudulent employers/recruitment firms (Daily Graphic Featured) demanding money from job seekers for possible employment. Job seekers are warned not to pay  money before getting a job.
Jobweb Africa is strategically placed to become the largest jobs aggregator in Africa especially with the unique introduction of Jobweb Campus Clubs.
Jobweb Africa is highly competitive across Africa with a monthly page views of 13 million+.
To post a job, kindly click here
To upload résumé, kindly click here
Send us email at [email protected].
Kindly call Jobweb on : +233 (0)20 181 0730
Team Jobweb.