15 Apr 2016
Yinson Job Vacancy : Lab Technician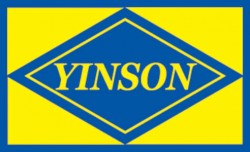 Are you an employer looking to recruit qualified candidates? Post Premium Jobs Today.
We have the Largest Job Seeker Visits!!
Find Out Here
---
Yinson Production is a multinational Company in the business of building, operating and managing Floating Production Storage and Offloading (FPSO) vessels, Floating Storage and Offloading (FSO) vessels, and Mobile Offshore Production Units (MOPU) for the Oil and Gas Industry. Currently Yinson Production operates FPSO's in Gabon, Nigeria, Vietnam and soon in Ghana. Yinson Production has formed a Joint venture company, Yinson Production West Africa Ltd (YPWAL) in Ghana with Oil and Marine Agencies Limited (OMA Ghana).
Job Title: Lab Technician
JOB REF: JOB REF: GHOS – LAB- 18
Mission
Sampling, analysis and reporting of all substances as required.
Scope
•   Area of responsibility covers laboratory and sampling of substances whole unit as required.
•   The management may assign additional tasks not listed in Job Description
Duties
•   Follow  PTW system, rules, regulations and work procedures applicable to his responsibilities
•   Carry out laboratory duties safely and professionally in accordance to Yinson Production routines
•   Take samples and perform analyses according to applicable programs, time schedule and report results.
•   Maintain laboratory and field equipment used for sample collecting, including instrument inventory list with dates for renewal of calibration
•   Familiar with Gas Chromatography.
•   Carry out RVP measurement.
•   Carry out Particle Counting and know the NAS-specification.
•   Familiar with Coulter counter or microscope technique.
•   Ensure clean and tidy laboratory.
•   Ensure clean and well-maintained sample and analyses equipment.
•   Report laboratory equipment failure to the PSUP
•   List of Chemicals and copy of all MSDS
•   Undertake training relevant to the position requirements
•   On-the-job-training of subordinates and trainees
•   Member of Emergency Response Team
Qualification Required & Experience
•   Technical apprenticeship or equivalent training scheme at higher level.
•   Technical qualification as a lab technician.
•   5 years' working  experience.
•   Standard of competence according to Yinson Competence Assurance Matrix.
•   Very good written and spoken English.
Location: Takoradi
How to Apply
Please quote the job reference in the subject of your application and send applications to:
[email protected]
Closing Date:
13 May, 2016
---
Dont Miss Latest Jobs In Ghana. Subscribe Today. CLICK HERE
Apply for this Job
Must Read Articles

Latest Jobs in Ghana