15 Apr 2016
Yinson Job Vacancy : Junior Maintenance Technician Deck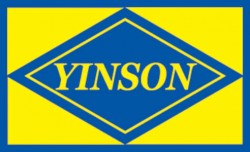 Are you an employer looking to recruit qualified candidates? Post Premium Jobs Today.
We have the Largest Job Seeker Visits!!
Find Out Here
---
Yinson Production is a multinational Company in the business of building, operating and managing Floating Production Storage and Offloading (FPSO) vessels, Floating Storage and Offloading (FSO) vessels, and Mobile Offshore Production Units (MOPU) for the Oil and Gas Industry. Currently Yinson Production operates FPSO's in Gabon, Nigeria, Vietnam and soon in Ghana. Yinson Production has formed a Joint venture company, Yinson Production West Africa Ltd (YPWAL) in Ghana with Oil and Marine Agencies Limited (OMA Ghana).
Job Title: Junior Maintenance Technician Deck
JOB Ref: GHOS – JMTD- 26
Mission
•   Execute safe and efficient maintenance of the auxiliary equipment on FPSO
Scope
•   Area of responsibility covers maintenance of all appliances outside Engine Room, including decks and superstructures under SMTD supervision.
•   The management may assign additional tasks not listed in Job Description
Duties:
•   Follow Permit to Work procedures to the assigned task or to be executed under his responsibility
•   Lead the deck crew during routine maintenance and repair activity
•   Supervises fitters while work outside engine room.
•   Assist the SMTD in all matters related to the safe and efficient operation
•   Assist CSUP in all matters related to the safe and efficient operation of the FPSO
•   Ensure proper cleanliness and good working condition of all equipment and facilities outside engine room.
•   Maintain tandem mooring equipment and export hose reel.
•   Maintain deck equipment, cargo handling equipment, cranes and safety equipment in good working order
•   Manage waste and hazardous material management system onboard
•   Carry out deck cranes visual inspection
•   Service of export hose and mooring hawser
•   Undertake training relevant to the position requirements
•   On-the-job-training of colleagues and trainees
•   Member of Emergency Response Team
Qualification Required & Experience
Essential Criteria
•   To meet the requirements for certification as an officer in charge of an engineering watch in manned engine-room STCW  code A-III/1.
•   8 years' experience on the offshore installations, with preferably a mechanical fitter background.
•   Very good written and spoken English.
Location: Takoradi
How to Apply
Please quote the job reference in the subject of your application and send applications to:
[email protected]
Closing Date:
13 May, 2016
---
Dont Miss Latest Jobs In Ghana. Subscribe Today. CLICK HERE
Apply for this Job
Must Read Articles

Latest Jobs in Ghana