15 Apr 2016
Yinson Job Vacancy : Instrument Technician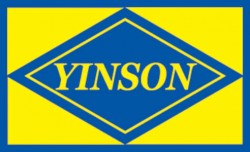 Are you an employer looking to recruit qualified candidates? Post Premium Jobs Today.
We have the Largest Job Seeker Visits!!
Find Out Here
---
Yinson Production is a multinational Company in the business of building, operating and managing Floating Production Storage and Offloading (FPSO) vessels, Floating Storage and Offloading (FSO) vessels, and Mobile Offshore Production Units (MOPU) for the Oil and Gas Industry. Currently Yinson Production operates FPSO's in Gabon, Nigeria, Vietnam and soon in Ghana. Yinson Production has formed a Joint venture company, Yinson Production West Africa Ltd (YPWAL) in Ghana with Oil and Marine Agencies Limited (OMA Ghana).
Job Title: Instrument Technician
JOB REF: GHOS–INST-09
Job Description
YPWAL will be responsible for the operations and maintenance of the Offshore Cape Three Points FPSO for enighana. YPWAL will be hiring for various positions for the unit, which will commence operations offshore Ghana in 2017.
Mission:
•   Maintain, repair and ensure uninterrupted operation of all instruments related to the operation of the FPSO.
Scope:
•   Area of responsibility covers instrumentation on whole unit.
•   The management may assign additional tasks not listed in the Job Description.
Duties:
•   Maintain, repair, update and calibrate all instrument systems.
•   Know Emergency Shutdown and Fire and Gas Detection systems.
•   Follow PTW system, rules, regulations and work procedures applicable to his responsibilities.
•   Take supportive role as backup personnel to SEIT and EIT.
•   Responsible for checking and recording of status on all process field instrumentation.
•   Liaise with Storekeeper and PSUP for spare parts stock and necessary purchasing.
•   Assist in maintenance of various safety and alarm systems in whole unit.
•   Carry out routine safety tests and checks on equipment as required by SEIT/PSUP.
•   Undertake training relevant to the position requirements.
•   On-the-job-training of colleagues and trainees.
•   Member of the Emergency Response Team.
Qualification Required & Experience
•   Electro-electronic education at higher level.
•   5 years' experience as an Instrument Technician with Production Plant operation.
•   Standard of competence according to Yinson Competence Assurance Matrix.
•   Very good written and spoken English.
Location: Takoradi
How to Apply
Please quote the job reference in the subject of your application and send applications to:
[email protected]
Closing Date:
13 May, 2016
---
Dont Miss Latest Jobs In Ghana. Subscribe Today. CLICK HERE
Apply for this Job
Must Read Articles

Latest Jobs in Ghana