19 Apr 2016
tiGO Job Vacancy : SME Regional Manager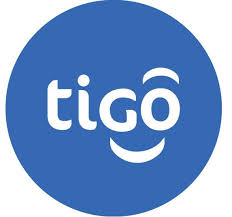 Are you an employer looking to recruit qualified candidates? Post Premium Jobs Today.
We have the Largest Job Seeker Visits!!
Find Out Here
---
To Drive Enterprise Sales SME team leaders who are responsible for driving Acquisition sales within the framework of an agreed sales strategy that delivers return on investment, profitability and customer satisfaction.
To contribute to the management of SME Sales and provide regular inputs to the development of sales plans.
Leadership of a SME Acquisition sales team to achieve specific sales targets, as agreed by the head, SME Sales.
Manage SME Acquisition sales and work on a matrix basis with other Sales Managers to provide appropriate sales support for all key customers.
Full integration of quality management procedures to all business processes within the SME sales function and their effective deployment on a day-to-day basis.
Cost-effective sales management for all SME Acquisition using standard management tools and sales processes:
-Target setting
– Account management
-Contact strategy
-ADP
– Customer satisfaction
– Coaching of account partners
Set business performance targets for SME Acquisition, agreed with the head, SME Sales.
Use appropriate performance metrics and measures to routinely monitor progress against targets, taking appropriate managerial action to ensure all sales targets are met or exceeded.
Compelling business cases for investment in SME Sales, clearly identifying return on investment and risk.
Full compliance with regulatory, legal and commercial requirements.
A highly productive, skilled and motivated SME Acquisition team, developed through the adoption of best-in-class human resource management practices.
Supply relevant decision support and management information data to ensure that SME acquisition performance conform to investors' expectations.
Efficient use of all resources assigned to SME Sales, ensuring that agreed customers' needs are met at a profit to Tigo Ghana.
Bachelors degree in Business studies or equivalent
3 years' experience of telecommunications sales management in an enterprise solutions environment
Consultative-based selling skills
Coaching skills
How to Apply
Submit your CV and Application online
:
Click Here
---
Dont Miss Latest Jobs In Ghana. Subscribe Today. CLICK HERE
Apply for this Job
Must Read Articles

Latest Jobs in Ghana