18 Mar 2016
tiGO Job Vacancy : Senior Solutions Architect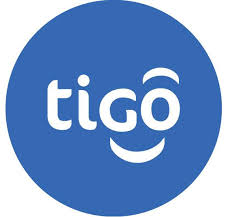 Are you an employer looking to recruit qualified candidates? Post Premium Jobs Today.
We have the Largest Job Seeker Visits!!
Find Out Here
---
The Senior Solutions Architect (SSA) will have complete ownership of the relationship between Technology and their dedicated portfolio of customers in the local operation.  (S)He will be directly accountable individually for the entire life cycle of the multiple solutions under his/her responsibility, guaranteeing accuracy, quality and time line accomplishment.  The goal of the selected individual, will be to gain a complete understanding of the clients' needs and effectively design and implement those needs as per the business requirements.
Delivering End-to-End Solutions for the local operation organization working with all internal stakeholders;
Planning, designing and implementing solutions and other IT platforms meeting standards and protocols for data exchange, communications, software and interconnection for information systems;
Defining time, costs and quality constraints and then guiding technology and/or supplier to ensure integrity of the solution within these constraints;
Complying with SOA architecture standards, continuously identifying areas of improvement in our Solutions Framework and taking initiatives to new approaches to optimize our existing processes;
Ensuring all development practices are in compliance with employer's best practices policies and procedures in the respective operation;
Tracking and maintaining all records and metrics and reporting the project's progress to the Development Manager;
Identifying the appropriate software architecture based on the requirements and design elements contained in a system specification.
Recording Development Team software architecture specific to the local operation in a software architecture document using use cases and the Unified Modeling Language (UML).
Business Tracking and Reporting – Track all developments on the Tigo platform in a proper project plan/roadmap;
Technical Interface – Interact with various teams to gain market insights for new developments on the platform.
Bachelor's or master's degree in Computer Science or related field (System Engineer, IS Engineer, Information Systems Engineer, IT Engineer, Network Systems Engineer) with experience in Business Processes for Telcos (eTOM Model preferably)
Minimum of five (5) years experience in Software development (including PAAS/SAAS) and SOA Architecture;
Minimum of four (4) years experience working in the IT industry (Telcos preferably)
Post graduate and/or courses in Software Architecture
Understanding of project management principles.
Proven experience in management of projects. (For Telcos preferably)
Strong technical understanding of SOA (Service Oriented Architecture), internet-related applications and technologies (JAVA/ .Net, Application servers, databases, Operating Systems, Content Management, networks).
Should have strong leadership skills and able to deliver complex projects and programs.
How to Apply
Submit your CV and Application online
:
Click Here
---
Dont Miss Latest Jobs In Ghana. Subscribe Today. CLICK HERE
Apply for this Job
Must Read Articles

Latest Jobs in Ghana