9 Jun 2016
tiGO Job Vacancy : Procurement Reporting Analyst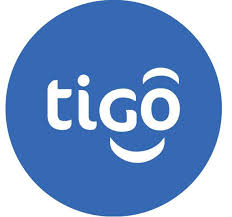 Are you an employer looking to recruit qualified candidates? Post Premium Jobs Today.
We have the Largest Job Seeker Visits!!
Find Out Here
---
The individual selected for this role will be required to assist the Supply Chain Manager and functional managers in a variety of different reporting and project management tasks.
Collecting data and providing quantitative analyses to support business decisions and reporting;
Acting as a central point of ownership for all reporting tools, data collection and KPI updates;
Assisting the Supply Chain manager in providing regular updates and reports to the Procurement Committee, Global Supply Chain team, internal customers and Management, as appropriate;
Working with internal and external parties to ensure timely delivery of reports within the country and the region;
Ensuring performance review and documentation are accurate, complete and up to date;
Ensuring Supply Chain databases (physical and electronic) are adequately maintained and up to date at all times with any actions that have impact on the information contained therein;
Managing tools to support business decisions; ensuring information / KPIs are up to date and easily accessible by Local and Global Procurement teams;
Creating and maintaining Supply Chain processes and procedures;
Must possess a first degree. Specialization in procurement will be a plus.
Minimum of two (2) years of relevant working experience;
Good understanding of general procurement and knowledge of commercial, service and contractual best practices in general procurement;
Experience working with a Telecom carrier will be an added advantage;
Must be an expert in MS Office specifically Excel and PowerPoint
Excellent interpersonal and communication skills;
Ability to actively make decisions in a prompt manner, always seeking positive results to the organization
Proven experience working with remote stakeholders and working with cross functional teams
During this recruitment process, the successful candidate will be required to undergo background verification processes i.e.(educational/employment references as well as criminal background checks
How to Apply
Submit your CV and Application online
:
Click Here
---
Dont Miss Latest Jobs In Ghana. Subscribe Today. CLICK HERE
Apply for this Job
Must Read Articles

Latest Jobs in Ghana