22 Apr 2016
tiGO Job Vacancy : Data Centre Operations Manager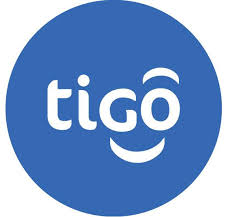 Are you an employer looking to recruit qualified candidates? Post Premium Jobs Today.
We have the Largest Job Seeker Visits!!
Find Out Here
---
The Data Center Operations Manager reports to the Infrastructure Data Centre Operations Manager and will have a core responsibility for the daily operations and management of all Data Centers (DC) of Millicom Ghana Limited. (S)He will also be responsible for the day to day Data Centre and NOC infrastructure management, capacity management and business continuity across the operation.
Manage Millicom Ghana's Data Centers and Network Operation Centers and also ensure that day to day operational activities are performed;
Align all DC and NOC activities to the approved DC standard policies and own them;
Define, manage and enforce industry DCs and NOCs standard design, deployment, management and change standards for all production and non-production environments including racking, cabling, power, and space;
Capacity planning, disaster recovery analysis/planning, component maintenance and lifecycle replacement planning, space and power utilization;
Lifecycle management of all server and storage platforms;
Work with the Infrastructure and Data Centre Operations Manager to drive operational excellence across the organization;
Architecting fault-tolerant, high-availability, Production and Disaster Recovery solutions for 7×24 hosted system uptime;
Periodic and ad-hoc reporting on domains under the DC and NOC operations;
Ensure all critical spares are in stock, managed and rotated as necessary, where applicable.
Work with stakeholders (systems, applications, network operations teams and B2B customers) to build simple, seamless, effective and efficient solutions;
Continually improve policies covering all DC and NOC operations;
Support and guide internal teams and vendors to troubleshoot all IT infrastructure, Data Center and Network Operations Center issues;
Continually review operating and emergency procedures, and initiate improvements, to minimize risk to the business critical service delivery;
Develop hosted services pricing models and P&L management with commercial teams and other relevant stakeholders;
Manage outages and major failures – root cause analysis, key learnings and expert advice;
Create and implement the training, coaching, and overall development of the Data Center team members;
Manage asset inventory in all DCs and NOCs;
Review and advice Infrastructure, Data Centre Operations Manager on DC and NOC operations including growth based on gaps identified and technological trends;
Responsible for performance, fault, change, and configuration management for all services running from the DCs;
Derive cost efficient ways of reducing operational cost without compromising of service quality and continual operational efficiency.
Foster a collaborative working relationship within systems operations team and across the organization;
Work with regional and global teams on projects and initiatives within the domain;
A minimum of extensive 4 years' experience in similar position(s) and must have a good management background in the Telecommunication industry preferably in IT infrastructure and DC operations.

Bachelor degree in Telecommunication/Computer Science/IT/Engineering.

Plus any of the following professional certifications – A+, MCITP, MCSE, MCP, MCTS.

ITIL and PMP certified is an advantage.
In‑depth knowledge of Data Center Network Architecture, Design and Operations.
In-depth knowledge of Wireless LAN, WAN Optimization, Load Balancing etc.
Working Knowledge of SQL and Oracle Databases
Working Knowledge of Hardware configurations
Working Knowledge of Window, Unix, Linux, Database operating systems
How to Apply
Submit your CV and Application online
:
Click Here
---
Dont Miss Latest Jobs In Ghana. Subscribe Today. CLICK HERE
Apply for this Job
Must Read Articles

Latest Jobs in Ghana