26 May 2016
Tigo Job Vacancy : CBS Engineer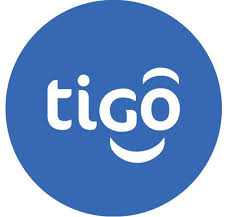 Are you an employer looking to recruit qualified candidates? Post Premium Jobs Today.
We have the Largest Job Seeker Visits!!
Find Out Here
---
Role Purpose
•   The ideal candidate for this role will have a core responsibility of operating the CBS(CBP,SCP,BMP,AR/DC Billing/Invoicing, UVC, EVC, USAU, URP) platform and performing support activities required for the platform which includes routine maintenance and level 2 maintenance. (S)He will also be required to implement network changes initiated by the Planning function.
Key Responsibilities
•   Perform acceptance tests and integration activities in case of new node/feature;
•   Handle O&M activities of the CBS, UVC, EVC, USAU, URP platform;
•   Implement all work orders received from the NOC (network changes implementation) and Commercial teams, including data fills, routing changes, signaling network changes, implementations and tariff changes as assigned;
•   Perform all routine activities of the system according to vendor's specifications and Company requirements (incl. SOX),
•   Carry out routine and corrective maintenance procedures on the system to ensure the services delivered are in line with the QoS objective and customer services objectives of the company;
•   Perform detailed investigation/analysis in case of escalation of trouble tickets that cannot be resolved by the level 1 maintenance;
•   Maintain an Update Problem/Fault Inventory with technical assistance Centre of the suppliers regularly and ensure problems registered with Vendor are solved quickly;
•   Ensure the integration tests for any new node or new application/feature being put in production according to MIC specifications.
Qualification Required & Experience
•   A Bachelor's degree in Computer Science/Engineering or a related field;
•   Two (2) years' experience in the Telecom industry or in an IT related industry with Operation & Maintenance experience of similar platforms;
•   Good knowledge of Microsoft Visual Studio .Net C# (Web Services, DLL Integration, Console Applications, ASP.net, Flat file processing);
•   Proven competence in Unix , Programming (in at least one of Java, C# or Perl, shell scripting), SS7 /SIGTRAN, Database Management and Operations, Diameter, Radius protocols;
•   Ability to work with JAVA, PHP and any other main stream software development tools;
•   Strong background, practical experience and excellent understanding in the application of Intelligent Network Concepts, mobile and 3G networks.
•   A Fair Background in GSM Network particularly Core network expertise and signaling knowledge.
•   Must be analytical, with high level troubleshooting and problem solving skills.
•   Ability to use software tools with practical knowledge of incident and change management tools and standards.
•   Good knowledge of CBS, UVC, EVC, USAU, URP network, GSM Network Topology,
•   Good knowledge of Network Operations/implementation/integration
•   Must be driven and results oriented
Location: Accra
How to Apply
Interested and qualified candidates should
Click Here To Apply Online
Closing Date:
22 June, 2016
When you join Tigo, you join a team where your skills, ideas and technical know-how can do more than contribute to the bottom-line. You'll be exposed to enormous experience, great network and a workforce full of talents with youthful exuberance.
At Tigo we are all salesmen and we are responsible for our own development. We consider each vacancy as a development opportunity for Tigo Employees and we develop both the business and people together.
---
Dont Miss Latest Jobs In Ghana. Subscribe Today. CLICK HERE
Apply for this Job
Must Read Articles

Latest Jobs in Ghana