5 Jan 2016
tiGO Job Vacancy : Business Process Manager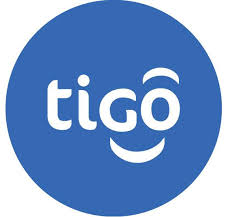 Are you an employer looking to recruit qualified candidates? Post Premium Jobs Today.
We have the Largest Job Seeker Visits!!
Find Out Here
---
The ideal candidate for this role will report to the Manager- Office of the CEO, and will be required to support the organization by making our workflow more effective, efficient and capable of adapting to an ever-changing environment. (S)He will engage employees to inspire and empower them to provide input into process changes and will also encourage employees to embrace all new processes once implemented.
Identifying areas of improvement, fully aligned with strategic prioritized areas;
Challenging the status quo with the purpose of reaching efficiency and quality;
Preparing and facilitating workshops with the purpose to developing/improving/adapting work flows/processes;
Documenting existing business processes and propose enhancements
Identifying KPI's used to monitor and evaluate all processes;
Assisting projects by analyzing impact on associated processes;
Monitoring key processes and evaluating their performance
A Bachelor or Master's degree in Engineering (Industrial / Systems / IT / Network);
Minimum of three (3) years' experience working in the IT or, preferably, Telecoms industry;
Minimum of two (2) years Process Management experience;
Excellent understanding of Project Management principles;
Proven experience of managing projects such as CRM, ERP and Billing;
Strong knowledge and experience in business processes and driving change.
How to Apply
Submit your CV and Application online
:
Click Here
---
Dont Miss Latest Jobs In Ghana. Subscribe Today. CLICK HERE
Apply for this Job
Must Read Articles

New Job Listings