2 Dec 2019
Ongoing Recruitment – Oil & Gas Industry at International Reputable Firm
Are you an employer looking to recruit qualified candidates? Post Premium Jobs Today.
We have the Largest Job Seeker Visits!!
Find Out Here
---
REQUIREMENTS
1. A VALID TRAVEL PASSPORT
2. TWO PASSPORT SIZED PHOTOS(WHITE BACKGROUND)
3. EMPLOYMENT CERTIFICATE AND CV
CONTACT US ON 0558181433 / 0547603226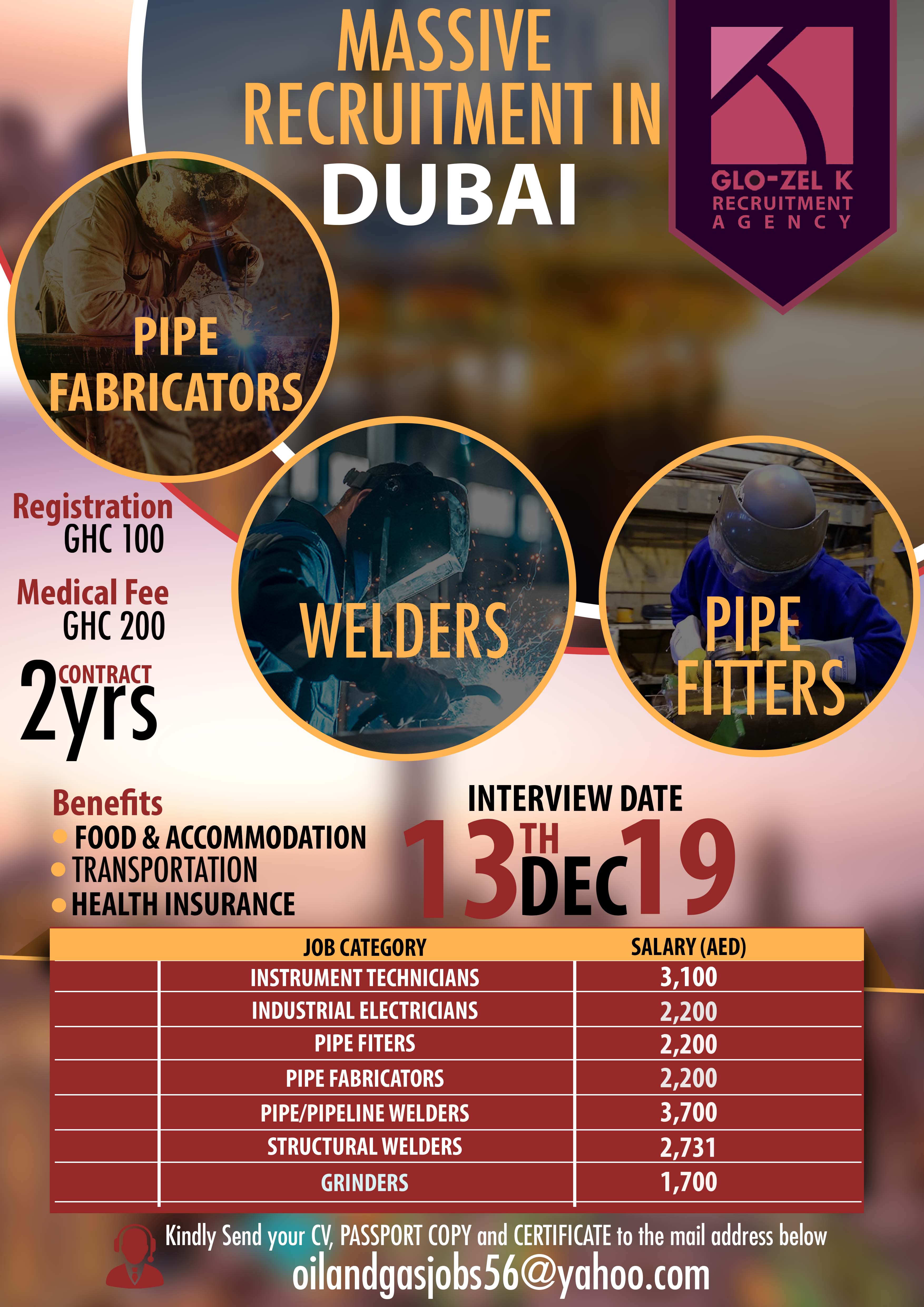 How to Apply
Interested Candidates should send us the following particulars to our email address below in order to be part of this recruitment [email protected]
CONTACT US ON 0558181433 / 0547603226
---
JOB FRAUD ALERT - BE WARNED!!
Do NOT Pay MONEY to any Employer Before Getting a JOB!! : Call +233(0)201533571 to Report a Job To Be Pulled Down ASAP!!
---
Dont Miss Latest Jobs In Ghana. Subscribe Today. CLICK HERE
Apply for this Job
Must Read Articles

New Job Listings