21 Nov 2016
Now Hiring! Tullow Ghana Accepting Graduates CVs (2016 Jobs)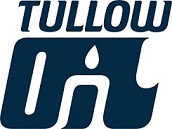 Are you an employer looking to recruit qualified candidates? Post Premium Jobs Today.
We have the Largest Job Seeker Visits!!
Find Out Here
---
The delivery of our strategy is dependent on the skills and expertise of our people. Their actions and behaviours are responsible for delivering our projects safely and upholding our values and reputation in the countries where we operate.
We are proud of our entrepreneurial culture. At Tullow, we believe in giving our people the freedom to innovate and find the best ways of working, while managing risks appropriately and in line with our policies
(i) HR Advisors (2 Post)
(ii) Facilities & Maintenance Assistant
(iii) Maintenance Officer
(iv) Commercial Manager
How to Apply
Follow the links above
---
Dont Miss Latest Jobs In Ghana. Subscribe Today. CLICK HERE
Apply for this Job
Must Read Articles

Latest Jobs in Ghana