30 Apr 2016
Guinness Job Vacancy : Security Manager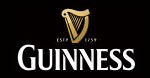 Are you an employer looking to recruit qualified candidates? Post Premium Jobs Today.
We have the Largest Job Seeker Visits!!
Find Out Here
---
External Job Title Security Manager – Projects and Investigations AutoReqId 51119BR Function Supply Operations Type of Job Employee Country Ghana Town/City Accra External Job Description Closing Date: May 13, 2016 Context/Scope: GGBL operates from two sites in four drinks categories: Stout, Lager, RTD and Malt as well as the distribution of Spirits. Growth in the Ghana economy is expected to continue at mid to high single digit in a competitive environment. Consumers and customers in this region expect products of the highest quality. There is also growing middle classes who are likely to experiment with new products. The role of the Projects and Investigations Manager is to implement security policies and practices. The incumbent is also responsible for adopting strategies to gain commitment from all employees to the security policies and engage them in building security awareness. Purpose of Role
To implement policies in accordance with GGBL security policies and practices, In relation to all forms of investigations, projects and events management.
Liaise with other Law-enforcement agencies to carry out investigations.
Employment History &Reference CheckingTop Accountabilities
Enforce site security policy and procedures.
Implement security structures, policies and procedures. Monitor activities at critical areas of business to prevent fraud.
Maintain record of up-to-date knowledge of threat/risk assessment to property, assets and personnel
Conduct and manage investigations into suspected criminal matters where requested, and report to the Head of Security.
Design workable security plan to support promotional events to "push and pull" the Share Volume.
Monitor GGBL events/projects and conduct risk assessment in line with Diageo requirements.
Exercise control/supervision on security monitorsQualifications and Experience Required • Degree/Diploma in Crime Prevention, Detection and Investigation from a recognized establishment. • Attendance of Security Supervisors' training course at a recognized establishment. • An in-depth knowledge in investigations, long service in Police Service preferably in Crime detection and Investigation or Counter –Intelligence Service. • Strategic Security: Experienced – In undertaking all forms of investigations. • Knowledgeable of interaction between company and law enforcement agencies in kidnap/extortion and crisis management cases. • Must have some knowledge in electronic surveillance systems. • Must be clean with no criminal records. Barriers to Success in Role
• Inability to connect and build positive relationships. • Lack of understanding of the commercial and Demand agenda within the business. • Inability to demonstrate key leadership qualities
Flexible Working options
This role is responsible for the entire GGBL.
How to Apply
Submit your CV and Application online
:
Click Here
---
Dont Miss Latest Jobs In Ghana. Subscribe Today. CLICK HERE
Apply for this Job
Must Read Articles

Latest Jobs in Ghana