16 Mar 2016
Fidelity Bank Job Vacancy : Manager, Treasury Sales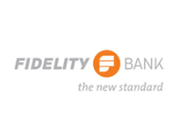 Are you an employer looking to recruit qualified candidates? Post Premium Jobs Today.
We have the Largest Job Seeker Visits!!
Find Out Here
---
JOB PURPOSE
This role is responsible for the management of the Bank's foreign exchange, balance sheet growth and FI business among existing clients & prospects across the country and offshore
DIMENSION
Client Profitability
Product Profitability
Size and growth of the bank's balance sheet
KNOWLEDGE, SKILLS & EXPERIENCE REQUIRED
Educational Qualification
Bachelor's degree in accounting, finance, or business or equivalent experience is required.
Certified Treasury Professional (ACI) preferred.
Skills
Strong knowledge of treasury management products, regulatory requirements and policies and procedures.
Proven sales management and business development skills.
Ability to influence others and move toward a common goal.
Excellent analytical and organizational skills.
Proficiency in Microsoft Excel
Demonstrated leadership qualities and the ability to function independently.
Ability to take initiative and prioritize tasks; good time management, problem prevention, and problem-solving skills.
Good written and oral communications skills; ability to communicate effectively and project a professional image when giving and taking information in writing, in person, and over the phone.
Ability to work as a positive and productive team member who is self-motivated.
Ability to generate relevant reports
Accurate typing/keyboarding skills; proficiency with computers, including mastery of common analytical software packages and platforms, such as Excel and Word
Experience
3+ years of treasury management sales experience and 2+ years banking, product sales, lending or other directly related experience
Personal Attributes
Business awareness;
Strong ability to manage relationships;
Must be innovative and creative.
Ability to work accurately with close attention to detail.
Ability to maintain confidentiality of client information.
Ability to work with the immediate team, RMs from other SBUs, clients, and outside agencies professionally and tactfully.
Possess a strong work ethic while maintaining a healthy work/life balance
Other requirements specific to the role
Knowledge of other parts of treasury;
A sound understanding of the workings of the wholesale and retail banking operations;
A willingness and ability to pro-actively manage customer relationships through on-site visits, presentations and social gathering;
Additional details of exceptional aspects of the demands of the role
A total commitment to sales and customer orientation;
Frequent need to work outside of normal working hours;
Assisting in the management of customer bank relationships across different business lines
KEY RESULTS AREAS
Develop and drive foreign exchange strategy for specifically assigned sectors and portfolio
Work closely with Relationship Managers to maximize treasury management revenue for existing and new clients; identify prospects and clients requiring treasury management services; develop call plans, prepare proposals, finalize sales, and oversee implementation of services.
Manage spreads to generate income from FX transactions and input transactions on the blotter in a timely and accurate manner; be innovative with FX purchases and FX allocation per SBU adhere to SLAs (cut-off times for position passing, reconciliation); ensure data on blotter tallies with data in flexcube.
Prepare FX income reports, volumes reports, client profile and specialized sector report.
Develop bank-wide and Relationship Manager specific treasury management, business development plans to ensure that all opportunities for treasury management sales are identified, proposed and ultimately sold.
Responsible for conducting your own coordinated business development efforts focused on acquiring new banking relationships for the bank.
Maintain a high level of client satisfaction by generating, managing and servicing the treasury management needs of clients and prospects.
Represent the bank at affiliate Treasury Management offsite meetings and monthly affiliate treasury management sales conference calls, and all other meetings related to treasury.
Work with a team of professionals to secure client relationships by delivering customized and valued solutions that are unique within the market place.
Support the community of professionals that work at the Bank by promoting and practicing a One Team approach to accomplishing duties, goals, and objectives.
Ensure compliance in accordance with policies, procedures and regulatory standards.
Interact with bank management as appropriate with sufficient independence, visibility, and authority to effectively manage all areas of responsibility.
Other duties as assigned
COMMUNICATIONS AND WORKING RELATIONSHIPS
Internal
Relationship Managers  and business heads
Branch staff
Treasury Operations & Branch Operations
Trade Services
Compliance
Internal Control
Executive Committee members
External
Bank's clients
The media
Marketing staff of other banks
Bank of Ghana Treasury and BSD staff
PEOPLE MANAGEMENT
Works with your line manager to ensure that time, quality and other set standards are achieved
Assists in recommending an appropriate training for yourself and ensure that training needs are met.
INFORMATION SECURITY RESPONSIBILITIES
Abide by the bank's ISMS (Information Security Management Systems) policies and procedures
Safeguard the bank's information assets in accordance with its ISMS policies and procedures
COMPLIANCE RESPONSIBILITIES
Undertake the annual mandatory refresher training organised by Compliance
Report all suspicious or fraudulent activities to Compliance or via whistle-blowing toll free line
How to Apply
Submit your CV and Application online
:
Click Here
---
Dont Miss Latest Jobs In Ghana. Subscribe Today. CLICK HERE
Apply for this Job
Must Read Articles

Latest Jobs in Ghana