1 Apr 2016
Eni Ghana Job Vacancy : Materials Coordinator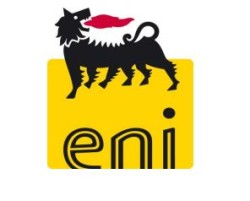 Are you an employer looking to recruit qualified candidates? Post Premium Jobs Today.
We have the Largest Job Seeker Visits!!
Find Out Here
---
We are currently recruiting for a Material Coordinator.
The key responsibilities are :
You will manage the delivery of critical company-procured equipment and materials, ensuring that they meet contractual quality specifications and project delivery requirements. You will manage the material tracking, delivery and storage process.
In addition, you will be supporting purchasers in the definition of the material and equipment procurement plan. You will participate in kick-off meeting with suppliers and monitor supplies, highlighting any possible deviations from contractual technical specifications and schedule, and take immediate actions to solve anomalies if necessary. You will also coordinate inspectors/expediters.
This role involves assuring compliance of procured material and equipment with contractual technical specifications and project/contract delivery requirements.
Eni's presence in Ghana goes back to 1960 and the creation of the Ghana Oil Company Limited. In 1970 the company built a refinery at Tema, just 24 km from the capital, Accra.
Since 2009, Eni Ghana has significantly increased its presence in upstream and currently operates in two offshore exploration blocks, one of which is the impressive Offshore Cape Three Points (OCTP) project. This is an exciting time to join Eni Ghana as the role will be supporting the Commissioning work package of OCTP which has now entered the Construction phase.
How to Apply
Submit your CV and Application online
:
Click Here
---
Dont Miss Latest Jobs In Ghana. Subscribe Today. CLICK HERE
Apply for this Job
Must Read Articles

Latest Jobs in Ghana