1 Apr 2016
Eni Ghana Job Vacancy : Construction & Commissioning Manager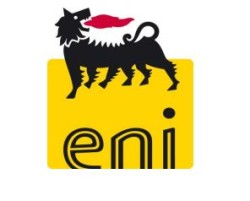 Are you an employer looking to recruit qualified candidates? Post Premium Jobs Today.
We have the Largest Job Seeker Visits!!
Find Out Here
---
We are currently recruiting for a Commissioning Manager.
The key responsibilities are :
To manage a team of specialist commissioning engineers and operators responsible for the commissioning and start-up of new oil and gas production facilities, ensuring that commissioning activities proceed safely, efficiently and to the satisfaction of all parties.
You will also:
– Be responsible for the overall quality of commissioning activities definition, planning and execution
– Manage project cost and time targets for commissioning
– Manage the commissioning team's activities
– Manage contracts relevant to the commissioning and start-up vendors
– Provide operations start-up support and assistance
Eni's presence in Ghana goes back to 1960 and the creation of the Ghana Oil Company Limited. In 1970 the company built a refinery at Tema, just 24 km from the capital, Accra.
Since 2009, Eni Ghana has significantly increased its presence in upstream and currently operates in two offshore exploration blocks, one of which is the impressive Offshore Cape Three Points (OCTP) project. This is an exciting time to join Eni Ghana as the role will be supporting the commissioning work package of OCTP which has now entered the construction phase.
Employment contract
Permanent local contract. We are unable to offer visa support for this role.
Work pattern
Residential.
Skills
You'll have a strong background in:
– Commissioning – Start-up: Commissioning, Planning & Plant Commissioning and Gas Plant Start-Up (Oil & Condensate, Gas).
– Production Operations: Plant Management, Plant Prod Optimization, Maintenance Management.
– Contracting: Variations and Claim Resolution, Contractor's Document, Review & Approval.
Requirements
-Relevant technical/engineering degree (preferred)
– Technical diploma (or equivalent)
Eni is one of the world's largest integrated energy companies, with more than 84,000 people and operations in 83 countries. Our activities span oil and natural gas exploration, field development and production, as well as in the supply, trading and shipping of natural gas, LNG, electricity, fuels and chemical products. Listed on the Dow Jones Sustainability and FTSE4Good indices, we're a business that believes in succeeding by doing the right thing.
How to Apply
Submit your CV and Application online
:
Click Here
---
Dont Miss Latest Jobs In Ghana. Subscribe Today. CLICK HERE
Apply for this Job
Must Read Articles

Latest Jobs in Ghana