16 Nov 2018
Apakan Services Job Vacancy : Customer Needs Manager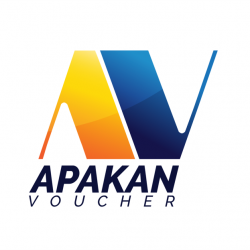 Are you an employer looking to recruit qualified candidates? Post Premium Jobs Today.
We have the Largest Job Seeker Visits!!
Find Out Here
---
The role; Customer Needs Manager will act as a liaison, provide product/services information and resolve any emerging problems that our customer accounts might face with accuracy and efficiency.
The target is to ensure excellent service standards, respond efficiently to customer inquiries and maintain high customer satisfaction.
Responsibilities
Manage large amounts of incoming calls
Generate sales leads
Identify and assess customers' needs to achieve satisfaction
Build sustainable relationships and trust with customer accounts through open and interactive communication
Provide accurate, valid and complete information by using the right methods/tools
Meet personal/customer service team sales targets and call handling quotas
Handle customer complaints, provide appropriate solutions and alternatives within the time limits; follow up to ensure resolutionKeep records of customer interactions, process customer accounts and file documents
Follow communication procedures, guidelines and policies
Take the extra mile to engage customers
Requirements
Proven customer support experience or experience as a client service representative
Track record of over-achieving quota
Strong phone contact handling skills and active listening
Familiarity with CRM systems and practices
Customer orientation and ability to adapt/respond to different types of characters
Excellent communication and presentation skills
Ability to multi-task, prioritize, and manage time effectively
High school degree
Core Values
Communication Skills: Being able to speak with clients and potential customers in a friendly and open manner is a huge asset to an agent.
Attention to Detail: Understanding the fine print in contracts, looking for inconsistencies and watching out for every detail will help you in your job.
Organizational Skills: Working with multiple clients will require strong organizational skills.
Sales Skills: Negotiating deals, persuading clients and sellers is a necessary skill for an agent.
Listening Skills: You will need to listen to your clients' needs and work with them to close deals.
How to Apply
To apply, Send your CV and application letter, to
[email protected]
---
JOB FRAUD ALERT - BE WARNED!!
Do NOT Pay MONEY to any Employer Before Getting a JOB!! : Call +233(0)201533571 to Report a Job To Be Pulled Down ASAP!!
---
Dont Miss Latest Jobs In Ghana. Subscribe Today. CLICK HERE
Apply for this Job
Must Read Articles

New Job Listings