9 Oct 2019
Airport Helpers Recruitment in Dubai via Reputable Recruitment Firm
Are you an employer looking to recruit qualified candidates? Post Premium Jobs Today.
We have the Largest Job Seeker Visits!!
Find Out Here
---
Recruitment Firm : Glozel K Recruitment Agency
Job Position : Airport Helpers in Dubai
Interview Date : 19-20th OCTOBER, 2019
Venue : Kumasi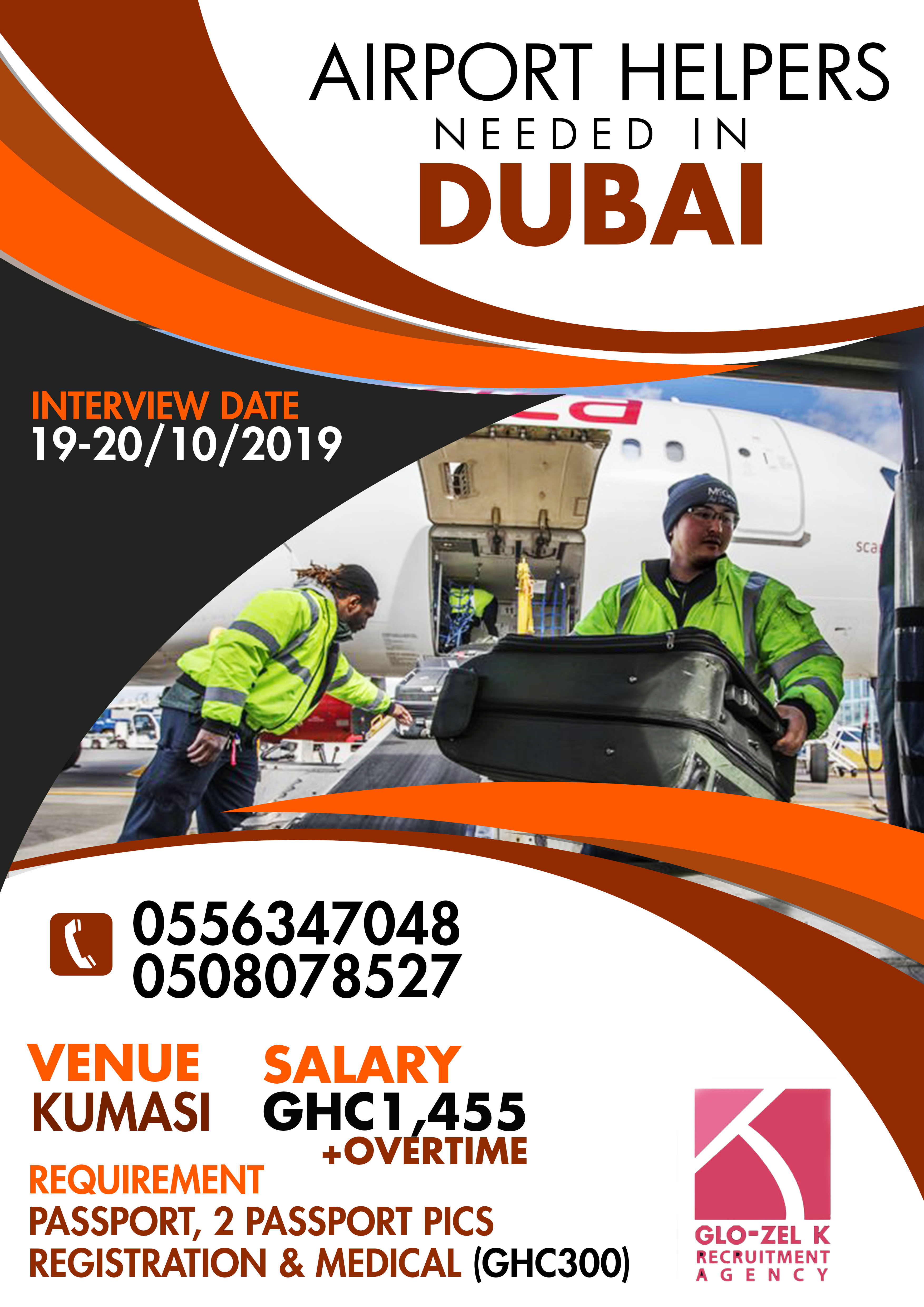 How to Apply
Contact us for more inquires:
0556347048
OR
0508078527 or
email
[email protected]
---
JOB FRAUD ALERT - BE WARNED!!
Do NOT Pay MONEY to any Employer Before Getting a JOB!! : Call +233(0)201533571 to Report a Job To Be Pulled Down ASAP!!
---
Get a UNICAF Scholarship Today. Apply to Top Universities. CLICK HERE
Apply for this Job
Must Read Articles

New Job Listings