This job listing has expired and may no longer be relevant!
21 Jul 2013
tiGO Job Vacancy : Recruitment Manager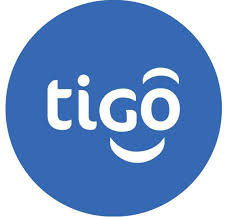 Job Description
Role Purpose
Securing high quality of recruitment in the company, making sure that we find the right people and meet the deadlines
Key Responsibilities
Together with Line Managers drafting the vacancy announcements. Making sure they reflect the reality and Job Description and are clear to employees.
2. Internal recruitment – arranging interviews with internal candidates being the main priority. Making sure that all unsuccessful internal candidates receive timely feedback on the recruitment status.
3. Pre-screening CVs, scheduling and arranging interviews, securing Grandfather principle. making sure that all the interviewers fill in the questionnaires and keep in order recruitment documents.
3. Searching for external candidates though recruitment agencies, universities, external advertisement.
4. Arranging and processing necessary tests and informing all the parties involved about the results.
5. Employer Branding – representing Tigo in job fairs, universities, presentations, etc. Working close with Consumer Department to ensure high quality of presentation materials, branding and communication.
6. Maintaining communication with key Universities in Ghana.
7. NSP – identifying needs for NSP and Interns in the company, organizing the selection process
Position Requirements
Masters Degree: MBA, HRM, Psychology or Sociology
2-3 years working experience
Good communication Skills
Good Team player
How to Apply
Submit your CV and Application online : Click Here
---
&nbsp&nbsp&nbsp&nbspRecommended Jobs
&nbsp&nbsp&nbsp&nbspJobs By Specialization
WhatsApp Chat

REPORT FRAUD
Do not pay money to any employer before getting a Job. If you suspect fraud call
+233(0)201533571
or email
[email protected]
to Report.
Apply for this Job
Must Read Articles

Popular Jobs in Ghana

Latest Jobs in Ghana