This job listing has expired and may no longer be relevant!
17 Jul 2013
Newmont Mining Corporation Job Vacancy : Process Foreman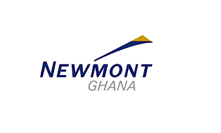 Welcome to jobwebghana.com. This website helps you to achieve your career dream by linking you to vacancies from Top Companies in Ghana. Job Seekers are also exposed to best articles for career growth and development. Click Here to Subscribe for Job Alerts We strongly advise graduates not to pay money before getting a Job. Report fraudulent jobs to 0201533571
---
Welcome to Newmont, a leading gold producer with operations on five continents. Employing approximately 34,000 employees and contractors worldwide, Newmont operates core assets in North America, South America, Australia, Indonesia, and Ghana, with new mine projects currently being developed. Newmont is committed to high standards and leadership in the areas of environmental management and health and safety for its employees and neighboring communities.
PURPOSE: To coordinate and manage daily activities of process shift personnel, ensuring safety, efficiency and quality of work.ESSENTIAL DUTIES: Safety, Health, Environmental, Security
• Comply with all HSLP, Environment and Social Responsibility requirements under Newmont's Integrated Management System, Newmont vision and values.
• Accept personal responsibility for the health and safety of every employee under or assigned to his/her supervision.
• Provide hands-on assistance during operations activities and ensuring that safe work practices are followed. Conduct periodic
safety meetings and inspections.
• Maintain a high housekeeping standard in all process circuits.
• Conduct and complete incident / accident investigations and take corrective action to prevent injury and / or re-occurrence.
• Perform equipment isolations in accordance to established procedures.
• Ensure that security procedures are followed in order to minimize the opportunities for theft of gold bearing material or company
property.
Production
• Responsible for all process areas i.e. Crushing, Grinding, CIL, Elution, CCD, WSF and TSF.
• Supervision of a shift team who is responsible for the operation of the process plant and associated facilities. Instruct shift team
personnel on safe work practices and conduct work place inspections on a regular basis:
o Inspect and examine each operating area a minimum of three times during the course of every scheduled shift.
o Physically speak to and see each person under his / her control a minimum of two times per scheduled shift.
o Inspect primary production and auxiliary equipment regularly for maintenance integrity.
o Inspect each operating area for housekeeping requirements and direct operating personnel to maintain housekeeping standards.
o Review operating reports / log sheets throughout regular scheduled shifts and take corrective action to maintain operating parameters.
• Ensure adherence to operating parameters and make decisions on operating conditions/parameters and take necessary corrective action to minimize operating variations.
• Schedule and deploy personnel, equipment and supplies necessary for the successful operation of the process plant.
• Prepare shift production and operating reports, complete work requests, prepare purchase/warehouse requisitions and prepare
employee time and attendance reports. Complete reports accurately detailing production variances, restrictions, hazards,
corrective actions.
• Conduct Shift handover meetings.
• Work with the metallurgical team and laboratory to ensure the optimum metallurgical performance of the process plant.
• Work with the maintenance team to achieve efficient plant equipment performance and availability.
• Responsible to assist in controlling costs i.e. reduce waste, improve operational control, etc.
• Provide input of daily operational issues to the General Foreman of the respective area affected. Able to communicate clearly and
concisely with maintenance personnel, senior staff and
management staff. Notify management of any prolonged production variance.
• Requesting services from other departments as required.
• Co-ordinate maintenance requirements of the process plant outside of business hours to maintain production requirements and targets.
• Co-ordinate production shutdowns and start-ups to minimize delays.
Assist operators with troubleshooting equipment defects /
malfunctions.
• Actively participate in continuous improvement programs which will assist in enhancing the performance of the Akyem process plant operation.
• Coordinate and execute smaller projects in the process area by following the change management procedure.
• Accountable for completion of all tasks identified in the Processing
Operations MOS Elements to the specified quality and timeliness as assigned to this role.
Personnel Development
• Participate in interviews of prospective employees and conduct orientation for newly hired employees.
• Assist with the training and development of the shift team employees in accordance with Newmont people development
programs (including Metalliferious courses through Citi and Guilds). Conduct employee performance appraisal at least quarterly.
• Administers discipline, and enforces company policies and procedures as required.
• Assist in the development and review of the process operations
SOP's, management plans and operating procedures, guidelines.
• Motivate shift team in fostering a solid team atmosphere while maintaining a safe and disciplined work environment.
• Minimum of 5 years' experience in the gold processing industry.
• Minimum of 1 years' experience as a Junior Supervisor or related
supervisory role.
• Process operating experience in any of Crushing, SAG – Ball mill grinding, Leach/CIL, Elution, Reagents and Tails operation is required.
• High level of communication skills – verbal and written.
• Good PC Skills and computer literacy
How to Apply
Submit your CV and Application online : Click Here
---
Dont Miss Latest Jobs In Ghana. Subscribe Today. CLICK HERE
WhatsApp Chat

Apply for this Job