This job listing has expired and may no longer be relevant!
23 Sep 2013
New Africa Software Solutions Ltd Job Vacancy in Ghana : Accounts Officer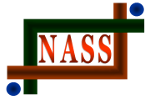 Job Description
Reports to: CEO Summary of Responsibilities:
Management of office accounts
Track and balance e-commerce transactions
Ensure timely remittance of taxes, SSNIT payments, and payroll
Other office-related tasks as needed, including answering telephone calls and maintaining office files.
Experience and Skills:
At least 2 years' professional experience in Accounting, Office Management, or related field.
Excellent organizational skills
Strong English language skills, both written and oral.
Experience with Microsoft Office Excel and Word
Unimpeachable integrity
Excellent attention to detail
Strong customer service experience
Self-motivated individual with a get-it-done-now attitude
Minimum Educational Requirements:
HND in Accounting, Level 1 CA/ACCA/CIMA
How to Apply
Submit your CV and Application Online : Click Here
---
&nbsp&nbsp&nbsp&nbspRecommended Jobs
&nbsp&nbsp&nbsp&nbspJobs By Specialization
WhatsApp Chat

REPORT FRAUD
Do not pay money to any employer before getting a Job. If you suspect fraud call
+233(0)201533571
or email
[email protected]
to Report.
Apply for this Job
Must Read Articles

Popular Jobs in Ghana

Latest Jobs in Ghana