5 Oct 2016
Guinness Job Vacancy : Assistant Legal Counsel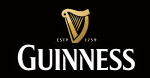 Welcome to jobwebghana.com. This website helps you to achieve your career dream by linking you to vacancies from Top Companies in Ghana. Job Seekers are also exposed to best articles for career growth and development. Click Here to Subscribe for Job Alerts We strongly advise graduates not to pay money before getting a Job. Report fraudulent jobs to 0201533571
---
External Job Description Context/Scope:
GGBL is one of the largest listed companies in Ghana. It produces, markets and sells alcoholic and non-alcoholic beverages in Ghana. It is a subsidiary of Diageo Plc, the global alcoholic drinks company.
This role reports into the Legal Counsel and Company Secretary.
The role is in the legal department and will link into the Diageo legal department to ensure access to best practice including Diageo legal department activities/meetings and initiatives.
Purpose of Role:
Enable GGBL to achieve its business objectives in a legally compliant way while unlocking commercial opportunity through good practice.
Preserve value (financial and reputational) by minimizing the risk of value leakage and litigation and maintaining compliance with laws and Diageo's Codes.
Support the Legal Counsel and Company Secretary in embedding best practice corporate governance.
Top Accountabilities:
Assist the Legal Counsel and Company Secretary generally in providing proactive legal advice and assistance to the business;
Take primary responsibility for providing legal support to the following departments – Supply, Procurement, Marketing and Sales. This will include:
Drafting/reviewing contracts;
employment matters;
Regulatory issues (including coordinating licenses etc.);
product liability and counterfeit products;
IP support for GGBL and Diageo owned brands and innovations;
competition law matters; and
Review of advertising and promotions to ensure compliance with Diageo's Marketing Code and law.
Support the Legal Counsel and Company Secretary on projects: for example, acquisitions, training programs or trade union negotiations.
Ensure that the appropriate contracts covering the whole spectrum of the business (including procurement, supply, distribution, marketing and logistics) are put in place and manage the contract management system to ensure that contracts are tracked and that the contracts that need to be renewed on expiry are renewed on time.
Effectively manage GGBL's litigation including tracking and following up on all company litigation to ensure progress is made.
Undertake such company secretarial duties as are assigned by the Legal Counsel and Company Secretary.
Ensure that good record keeping practices are observed and that all documents are properly retained in the department and provide support to the Company's Records Assistant to ensure good records keeping practices throughout the Business.
Build good relationships with those of equivalent level and more senior in other functions and with external advisers and government bodies.
Make significant contributions in ensuring that all the department's internal and external stakeholders receive excellent service delivery thereby ensuring that the legal department effectively partners all the functions in GGBL.
Ensure proper contracts are in place in and that the contract management system is maintained and is current.
Qualifications and Experience Required:
Qualified to work as a legal practitioner in Ghana.
Strong commercial law background especially in the negotiation and documentation of commercial contracts
Strong, analytical, drafting and negotiating skills.
Open and outward looking attitude.
Strong inter-personal/communication skills.
Ability to work confidently and stand ground with more senior managers.
Strong commercial and pragmatic approach.
At least 2 years post qualification experience as a lawyer.
How to Apply
Submit your CV and Application online
:
Click Here
---
Dont Miss Latest Jobs In Ghana. Subscribe Today. CLICK HERE
Apply for this Job
Must Read Articles

Latest Jobs in Ghana

Most Viewed Jobs for Today