This job listing has expired and may no longer be relevant!
1 May 2013
Field Engineer (Ghana) at Conti Ltd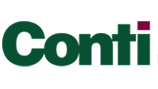 ---
Field Engineer
Do you have a passion for working with a team that builds large complex projects? Do you enjoy being in a fast-paced design-build environment where your ideas can make a real impact on how a structure is built? Are you ambitious and results oriented? Are you looking for endless professional opportunities and tremendous career progression? If so, The Conti Group is looking for you.
Founded over 100 years ago on traditional principles and values, Conti is an infrastructure development firm delivering complex engineering and construction projects across the nation and internationally, servicing construction markets such as transportation, water, environmental, power, industrial, renewable energy, facilities, and homeland security. We are well known for our client responsiveness, top caliber people and innovativeness. To learn more about The Conti Group, please go to www.conticorp.com.
General Position Description
The Field Engineer works with the Project Team and our Field Management to construct a safe and quality project, while beating the estimate budgets, improving the total Operating Profit margin over the original bid, and building a strong customer relationship.
This position is responsible for assisting the Project Engineer with shop drawings, submittals, scheduling of subcontractors and materials, meetings, as-built drawings, job cost, procurement and field operations.
This entry level position helps prepare an individual for opportunities in Project Engineering, Project Management, Superintendent, Estimating and other career paths within the organization.
Responsibilities
Complies with safety procedures/policies and addresses and/or elevates non-compliance among all employees, subcontractors, and vendors.

Participates in the daily Task Safety Awareness and weekly Safety Meetings.

Supports the Quality personnel and the project through the use of the Quality Management System.

Properly tracks quantities on a daily basis and reconciles them each month for payment purposes.

Manages/reviews all foremen's reports daily to ensure all information is properly recorded before any income, cost, or inventory entry.

Documents all Time and Material operations on a capture sheet and reconciles with the client on a daily basis

Takes two site walks a day to communicate with and learn from Foreman and Superintendents about current operations.

Participates in relevant daily huddles to ensure the projects are expeditiously and profitably constructed.

Establishes excellent working and professional relationships with the clients and their representatives and/or field inspectors.

Assists the buyout process, writes the requisition, and communicates all required information to the Project Team. Negotiates the best deal for cost, quality, and delivery using the company buyout procedure.

Produces complete purchase orders after the conditions are approved by the Project Manager.

Knows the key operational details of the subcontract and holds the subcontractors accountable to their agreement. Attends the subcontractor coordination meetings to provide updates to schedules, drawings, and specifications.

Produces and manages project submittals, shop drawings, and material certifications (submittal log or Expedition) so all are submitted and approved prior to the start of work.

Participates in recruiting and interviewing candidates.
Qualifications
Bachelor's Degree in Engineering or Construction Management or related field

Excellent Academic Credentials (GPA of 3.0 or higher)

Must have demonstrated exceptional leadership skills

Excellent teamwork, communication and people skills a must.

Ability and desire to learn and progress within your position

Proactive and pragmatic thinker, is deliberate and decisive in making decisions.

Self-directed, organized and self-motivated to accomplish goals.

Able to multi-task and work in a fast paced challenging environment.

Has a solid time management system and demonstrates excellent organizational skills.

Working Knowledge of MS Word, Excel, P3 Primavera, HCSS and Expedition software.

Basic knowledge of estimating, engineering, cost tracking systems and site surveying
Pay/Benefits
Conti has great benefits. We provide medical, dental and vision on the first day of your employment. Life insurance, 401(k) matching plan, EAP, wellness programs and tuition reimbursement, and many other optional programs are offered as well.
The Conti Group is an Equal Opportunity Employer.
How to Apply
Submit your CV and Application online : Click Here
---
Dont Miss Latest Jobs In Ghana. Subscribe Today. CLICK HERE
&nbsp&nbsp&nbsp&nbspJobs By Specialization
WhatsApp Chat

REPORT FRAUD
Do not pay money to any employer before getting a Job. If you suspect fraud call
+233(0)201533571
or email
[email protected]
to Report.
Apply for this Job
Must Read Articles

Popular Jobs in Ghana

Latest Jobs in Ghana