This job listing has expired and may no longer be relevant!
14 Jun 2013
Cummins Ghana Limited Job Vacancy : Senior Accountant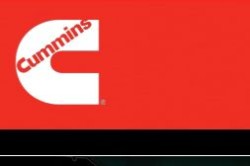 Job Description
Cummins is a global power leader with complementary business unit that design,manufacture,distribute and disperse and service engines and related technologies including fuel systems,controls, air handling,filtration,emissions solution and electrical power generation system. Cummins Ghana Limited is looking forward to recruiting a suitably qualified candidates to fill the position of a Senior Accountant.
Job Summary
Responsible for most complex activities associated with general ledger,financial/operating reports,and/or budget analysis.
Key responsibilities include but not limited to:
• Performs complex duties related to preparation and analysis of Financial information to record transactions, prepare financial reports, and review and verify accuracy.
• Compiles ,consolidates, and conduct complex analysis of accounting and financial information
• Prepare balance sheet and profit and loss statements,consolidated financial statements and other accounting schedules and reports
• Conduct research and analysis on complex issues, and prepares strategic recommendations to management based on analysis
• Identifies control weaknesses,communications to management,and operates in a lead capacity in making remedial changes to tighten and enhance controls and mitigate risk
• Makes appropriate journal entries to general Ledger
• Leads monthly and annual reconciliations and close activities for assigned accounts
• Coach less experienced Accountants
Qualification Required & Experience
• University Degree in Accounting,Finance or related discipline
• Progress towards Chartered Accountants, Certified Public Accountant,Certified Management Accountant or similar certification preferred
Skills and Experience required
• Minimum of 5-7 years Accounting expereince
• Intermediate level of Relevant professional work experience in the field of study required
• Strong Microsoft Excel and PowerPoint skills
• Good analytical skills
• Good communication skills and ability to work in a team
• Good leadership skills
• Attention to detail
How to Apply
Interested and Qualified candidates are to forward their applications and CVs to:

sarecruitment@cummins.com

Closing Date: 19 June, 2013
Similar Jobs Below
Apply for this Job
How to Apply-mobile users

Interested and Qualified candidates are to forward their applications and CVs to:

sarecruitment@cummins.com

Closing Date: 19 June, 2013