This job listing has expired and may no longer be relevant!
2 May 2013
Communications Officer at Ibis Ghana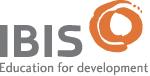 Welcome to jobwebghana.com. This website helps you to achieve your career dream by linking you to vacancies from Top Companies in Ghana. Job Seekers are also exposed to best articles for career growth and development. Click Here to Subscribe for Job Alerts We strongly advise graduates not to pay money before getting a Job. Report fraudulent jobs to 0201533571
---
Background : IBIS is a Danish International NGO that works for a world in which all people have equal access to education, influence and resources. Through the capacity strengthening of local civil society organisations, IBIS works to address the structural causes of poverty by promoting individual and collective rights of citizens to participation in local governance, empowering quality basic education as well as other human rights and democratisation. IBIS in Ghana places a premium on Communications for a variety of reasons. As stated in the country strategy this is important to raise awareness on the work of IBIS and its partners; raise the profile of IBIS and its partners and help the organisation and its partners to capture learning and be able to package and share it with a range of stakeholders. The position is based in the IBIS Programme Office in Tamale and will be responsible to the Country Director on overall issues. The Communications Officer will work closely with the Programme Directors, the National Policy Advisor and the Programme Development Advisor to effectively use communications to support IBIS in Ghana work. The Communications Officer will work closely with the Regional Communications Advisor for support as needed. Key areas of responsibility:
Development and constant revision of a communications strategy in consultation with the Programme Directors and the Country Director
Oversee the implementation of this strategy, providing regular progress reports and strategic analysis/recommendations to the Country Director.
Develop healthy relationship with and maintain close collaboration with mass media, as well as with groups and organisations whose support is essential to the achievement of advocacy and communication objectives, including providing them with information on IBIS and partners work and events with a view to increasing their involvement with IBIS and partners
Draft and edits articles, press releases, human interest stories and other advocacy/information materials for both web-based and traditional media, as appropriate.
Work closely with the Regional Communications Advisor and IBIS in Ghana staff to ensure regular publication of the newsletter. Publicise work of IBIS and partners to raise profiles in support of advocacy work and fundraising
Support IBIS participation in National advocacy and awareness raising activities/events by planning IBIS' participation, including preparation of information materials (e.g., press releases, programme summaries and country fact sheets), and necessary logistic arrangements.
Work closely with Programme Directors and partners to identify advocacy issues and how communications can be used to support advocacy work
Advise Country Director and Programme Directors on media issues and media engagements with persons and institutions outside IBIS
Organise and generate public support for special events and activities to promote country programme goals.
Monitor the public perception of IBIS in the country and recommend appropriate action to maintain a positive image for the organisation.
Monitor and evaluate the appropriate and timely dissemination of advocacy and communication materials to target audiences, and participate in the evaluation of their impact.
Build the capacity of IBIS and partner staff in communication and supporting them to publicise their activities and raise their profiles.
Work closely with the Junior Programme Development Advisor and Programme Directors to link Communications to support Fundraising efforts
To work with the Regional Communications Advisor to meet HO communication needs which Ghana can contribute to.
At all times work in close collaboration with the Regional Communications Advisor to ensure IBIS in Ghana communications work is in accordance with IBIS global policy and plans on communications and contributing to the global objectives on communications WEB Management
Work closely with the IT Manager and the Regional Communications Advisor to regularly update information on the IBIS website to ensure that information on the site is current
Monitor the web for information requests and comments or feedback
Work to improve the website and make it interesting for the surfing publics
Other communication related tasks as may be directed by the Country Director.
Profile • Degree in communication and/or journalism • A sound background in communication/journalism, minimum of four years experiece • Knowledge and experience of current trends in communication research and the role of mass media • Knowledge of photography and use of video • Proven ability to effectively manage relationships with media representatives, government officials and IBIS partners • Ability to work in a team • Familiarity with development issues
How to Apply
Submit your CV and Application online : Click Here
Closing Date: 15th May, 2013
---
Dont Miss Latest Jobs In Ghana. Subscribe Today. CLICK HERE
WhatsApp Chat

Apply for this Job
Popular Jobs in Ghana

Must Read Articles

Latest Jobs in Ghana