This job listing has expired and may no longer be relevant!
8 May 2013
ATM Manager at Barclays Bank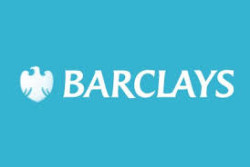 Welcome to jobwebghana.com. This website helps you to achieve your career dream by linking you to vacancies from Top Companies in Ghana. Job Seekers are also exposed to best articles for career growth and development. Click Here to Subscribe for Job Alerts We strongly advise graduates not to pay money before getting a Job. Report fraudulent jobs to 0201533571
---
Job Purpose
The role holder will be responsible for maintaining at least 90% ATM uptime across the network. He/She will also be responsible for the day to day management of ATMs ensuring adequate supply of logistics and cash to all ATMS. In addition the role holder may be responsible for monitoring operation of all the off-site ATMs, management of a team of outlet support staff. The role will also manage the deployment of new ATMs across the country, risks and controls and budgeting for ATM operations
People Management
Outputs:
· Build, develop and motivate a high performing team committed to achieving success through each other
· Ensure that your team members are developed to achieve their maximum potential whilst coaching them to build their awareness of their strengths/development needs.
· Assist in recruiting to fill manpower gaps
· Manage daily attendance levels within Unit, ensuring that BARAF procedures are followed
· Manage poor performance and escalate disciplinary/grievances issues professionally and promptly in line with agreed procedures
· In conjunction with the Head of Consumer, agree challenging performance objectives and measures for your team providing regular feedback on honest assessment and achievement
· In the way you lead on a daily basis, be a role model for your people, do things wholeheartedly, communicating with passion and enthusiasm embracing change as a way of working
· Creating an empowering environment for your people encouraging individual ownership, initiative and challenge of the status quo
· Ensure that team members receive coaching and feedback in order to develop to achieve their maximum potential.
· Provide ongoing coaching and feed back on new initiatives etc.
· Discuss and finalise Performance Development Plans and ratings for all members of staff.
· Determine and manage Training Needs Analysis by summarizing needs identified during the quarterly Performance Development process and liaising with the HRBP and Head of Learning and Development.
· Draft succession plans for all team members and update them at least annually.
· Identify talent candidates in the team and ensure that additional development opportunities are created for high potential employees.
· Ensuring exit interviews for all employee-initiated departures from the bank are conducted in a timely manner and flagging up any issues.
· Manage staff attendance levels, including approval of leave. Compile monthly absence statistics (annual leave, sick leave, family responsibility leave, maternity leave, study leave etc), and submit to HR for record keeping.
· Directly responsible for discipline for members of own team
· Motivate staff and ensure they are recognised through the Barclays recognition schemes.
· Create an empowering environment for team members, encouraging individual ownership and initiative.
· Maintain appropriate staffing numbers and capability to provide efficient and effective service within the team.
· Manage the development of staff through Performance Management and offering learning opportunities within the department.
· Direct personnel in the establishment and maintenance of a continuous improvement environment.
· Ensuring in conjunction with the Head of Distribution that all operational activities and training of all Cash and ATM custodians within the network are handled expertly.
25%
Operational Control
Outputs:
· Achieve operational rigour excellence in all aspects of procedures and processes undertaken to ensure a satisfactory audit.
· Ensure compliance with operational risk & rigour requirements e.g. Health and Safety standards, security of premises etc. in respective area.
· Ensuring the compliance with relevant legislation e.g KYC, banking code service standards, fraud prevention and money laundering procedures
· Raise reports on all risk events that occur
· Understand the appropriate Group and RoA Policies & Standards applicable to role.
· Understand and manage risks and risk events (incidents) which are faced in the role thereby contributing to the adherence to the Group Risk and Control Framework.
· Ensure that practices and controls required by Policies are communicated to all relevant colleagues
· Ensure that independent oversight, on a proactive basis takes place of the risk performance (including related control effectiveness) Principal Risks.
· Maintaining procedures to monitor compliance with Policies and any controls required by them
· Ensuring compliance with the Group process for applications for waivers and dispensations and the notification of breaches of Policies as appropriate
· RCA Responsibility – Maintain control of all ATM operations in line with laid down guidelines
· Manage the snap checks for all ATMs
10%
Team working
Outputs:
· Work together with Retail Managers and Cluster support as one team to deliver the exceptional performance across the cluster.
· Provide cover for Head of Retail Distribution if required.
10%
Service/Business Management
Outputs:
· Review and circulate MI on ATM usage to stakeholders
· Review and submit Monthly Returns (Regulatory-Total Cash dispensed within the period (usually within a month)
· Identify issues affecting ATM uptime and evaluate continuous improvement in ATM Services
· Manage the installation of ATMs in new locations ensuring that all needed services are in place
· Manage the relationship with service providers to improve on ATM services
· Supervise receipt and remittance of cash via security carriers
· Monitor operations of all ATMs ensuring that all breakdowns are reported on time to the appropriate technicians and service providers
· Monitor ATM cash usage in line with approved cash limits and propose reviews where necessary
· Supervise the collections of cards captured in ATMs process
· Manage and reconcile ATM reports to the VISA/ MASTERCARD accounts/National Switch.
· Liaise with Sourcing on both working stock and bulk stock of controlled stationery.
· Attend management/section head meetings to discuss outlet performance issues
· Complaints management – Investigate Complaints Relating to ATMs
· Collaborate with teams in the field in support them when necessary
· Monitor ATM network Uptime across the country and that those that are down and need replenishment are seen to by the custodians or service providers
· Own the SLAs with service providers (internal and external) and escalate breaches to Sourcing
50%
Self
· Agree performance development objectives with the team leader.
· Pursue self-development to increase personal effectiveness, acknowledging strengths and areas for development.
5%
Essential/Basic Qualifications
Graduate calibre
· Retail Business management experience, minimum 3 years
· Experience managing team leaders c. 2 years
How to Apply
Follow the instruction below for successful job application
1. Click the link to go to Barclays Job Page
2. Where you see 'Job Number' enter '00093583'
3. Click on 'Search for Jobs'
4. The Job Appears, Click on it and Apply Online
---
Dont Miss Latest Jobs In Ghana. Subscribe Today. CLICK HERE
WhatsApp Chat

Apply for this Job