This job listing has expired and may no longer be relevant!
20 Jun 2013
Access Bank Ghana Graduate Recruitment 2013 – Several Positions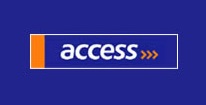 Job Description
Access Bank is a financial institution with presence in 9 countries in Africa and the United Kingdom and in all major cities in Nigeria. Also referred to as the Africa's Bank of Best Practice, Access Bank operates on a platform of strong ethics, governance and professionalism.
Having the right people is one of the Bank's competitive advantage and we constantly seek to recruit high performing talents who are passionate about working for Access Bank.
Qualification
Must be a First Degree Holder in any discipline (2nd Class Upper) minimum
Must not be more than 24 years
How to Apply
Submit

Your CV and Application Letter
University Certificate
Birth Certificate

To the Headquarters in person. Please do not Post!

Address to Access Bank Location

Access Bank (Ghana) Limited

Starlets '91 Road

Opposite Accra Sports Stadium

P.O. Box GP 353

Osu, Accra

T: +233 (0) 302 673300

Closing Date: 30st June, 2013

Nb: This Job was first advertised at JobWebGhana.com
Similar Jobs Below
Apply for this Job
How to Apply-mobile users

Submit

Your CV and Application Letter
University Certificate
Birth Certificate

To the Headquarters in person. Please do not Post!

Address to Access Bank Location

Access Bank (Ghana) Limited

Starlets '91 Road

Opposite Accra Sports Stadium

P.O. Box GP 353

Osu, Accra

T: +233 (0) 302 673300

Closing Date: 30st June, 2013

Nb: This Job was first advertised at JobWebGhana.com